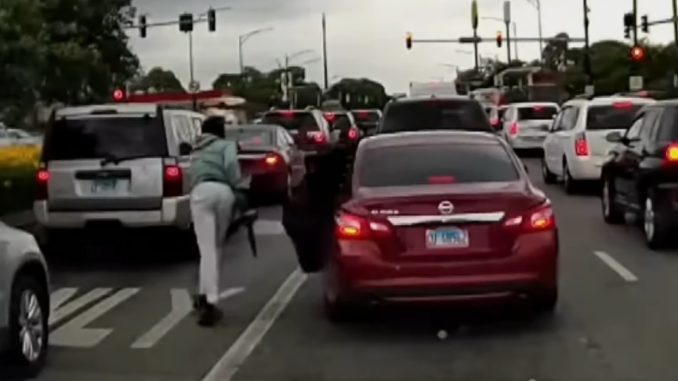 A follow-up to my previous post showing 'white supremacists' with automatic weapons committing terrorism in Chicago!
Chicago police have launched an investigation following a startling incident in which two gunmen opened while in the middle of traffic Thursday morning in the city's Chatham neighborhood.
A 'startling incident'? WTF? Oh, wait, I think they might be bLack supremacists. My bad. Disregard.
Source: CHICAGO: Shocking Dashcam Video Captures Moment Gunman With Fully-Automatic Rifle Opens Fire In Traffic – Breaking911